This week's theme is MOTHER/MOM.
Who could be more important
in our life than our MOTHER?
To everyone in the J Family Kitties,
Mamma Jessica is the greatest entity in their lives.
Her unconditional love towards the family,
her hardship and painstaking moments
to bring them into this world,
her endless duties to ensure that
everyone are loved and cared for,
deserved to be appreciated forever.
If you have not spend quality time
with your MOM for some time now,
go ahead and give her a call
or be with her right now.
This is the best way to show her that
she's the best in our life.
HAPPY MOTHERS' DAY!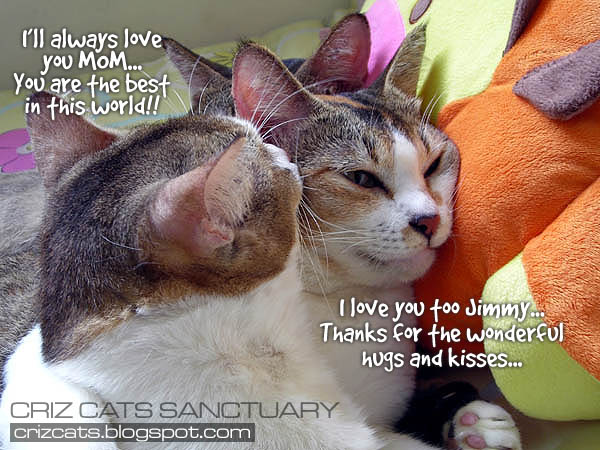 THANK YOU FOR YOUR TIME AND VISIT!
HAVE A NICE WEEKEND!