This week's theme is HALF.
I'm the HALF brother to all the J Family siblings
as I was a stray before Daddy adopted me.
Everyone here called me a weirdo
because I love to venture into things
That no cats would get their paws into…
You see… I'm HALF human…
I love KFC and McDonald's…
even that something that I know is bad for cats.
Err… I better share HALF of it
before Daddy screams at me again…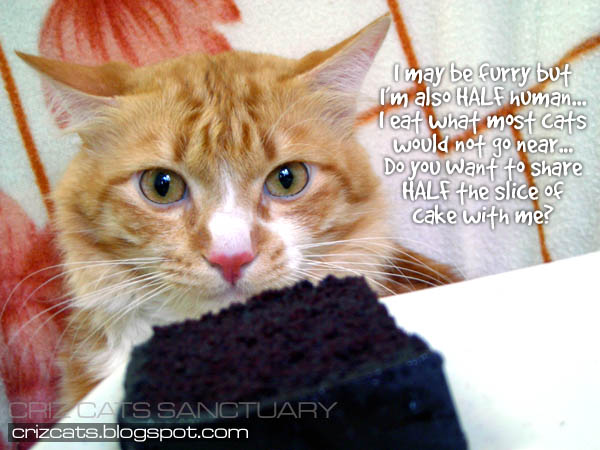 THANK YOU FOR YOUR TIME AND VISIT!
HAVE A NICE WEEKEND!
HAPPY PHOTO HUNTING!
P/S: I'm a bit unwell this week.
Let's hope I have the energy to pay you all a visit soon…