It has been quite a hectic week with lots of sickness, injuries, worries, anxieties, death within the cat blogosphere. I guessed we will all need some smiles to cheer up ourselves. Let me have the twins' healing powers make all those bad things go away for good.
This is a special post for Debra who is recovering rather slowly and needed a dose of kitty healing power, Crystal who has her mind all stressed out with Moki's treatments, and not forgetting ML who has a heavy schedule trying to sort things out for the benefits of more pets in need. Ladies… you all need a break!!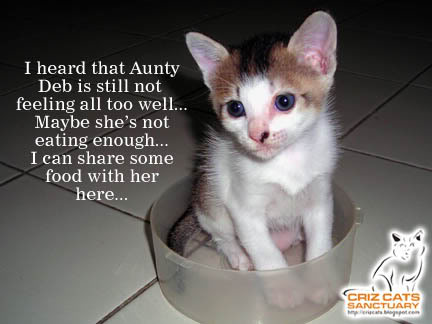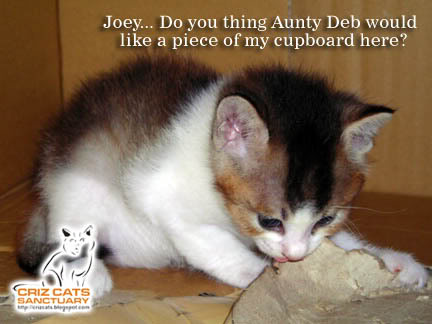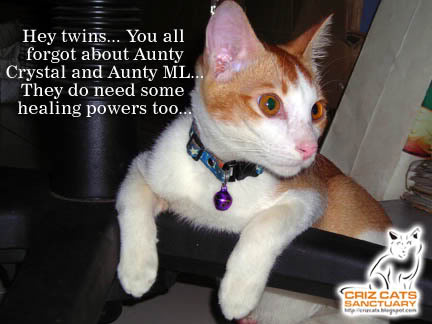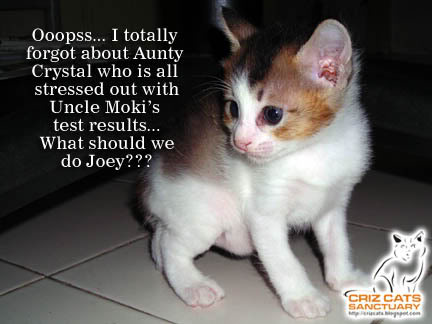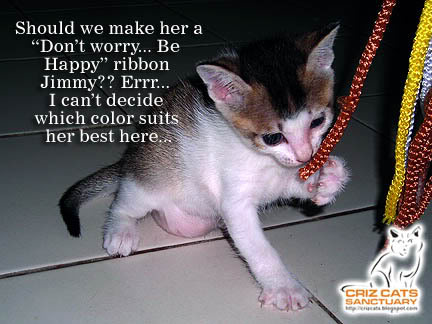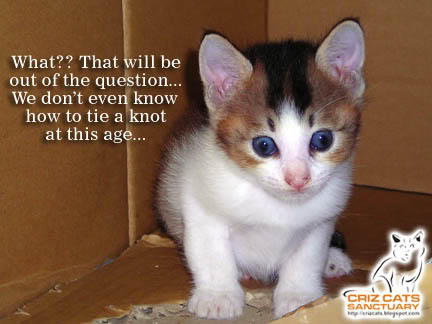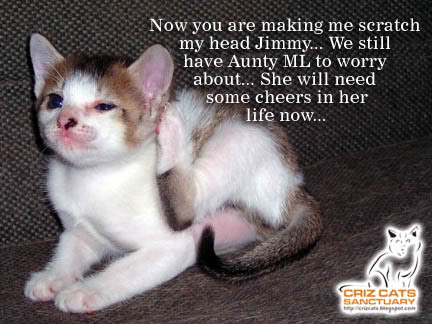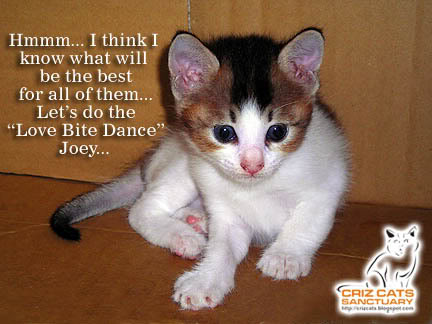 Everybody!! Let's sing along and do the dance!!