Everything turned out real well for Daddy's Birthday Party. The guests enjoyed themselves so much that some of them helped themselves to countless rounds of the food. Some of the kitties were concerned that there would be lots of dishes for us to wash. We, the J Kitties are smart in our party planning. Why do you think we invited beans to come to the party? They are the slaves for cleaning up all the cat litters scattered everywhere from the dining hall, garden until the bathrooms.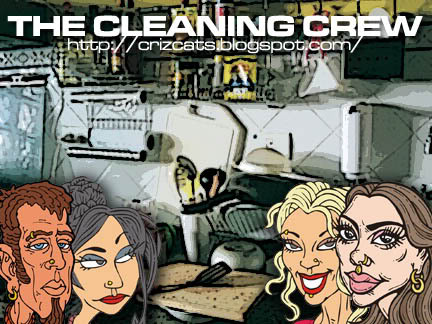 There were some who are smart enough to send messages but avoided the party but we managed to captivate four to clear up the mess. 😛 They are PapaJoneh from East Malaysia, Napaboaniya from Singapore, Annabell from Switzerland and of course Momo's forever slave SS from Australia. Daddy was spared as he was the man of the day. After all, he had been captivated in a room for seven straight days. Oops…did I just spill that out? 😛 *** Banging Jeremy's head *** Anyway, there was so much exotic food left that we packed takeaway bags for everyone to bring back to their country. Justin designed some cute "for him" and "for her" bags and filled it up with lots of goodies.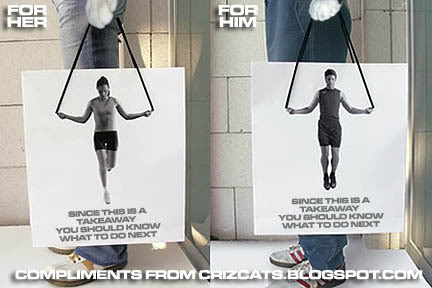 Can you guess what else is in the bag? It is a specially designed plaque with our greatest thanks for your time and attendance.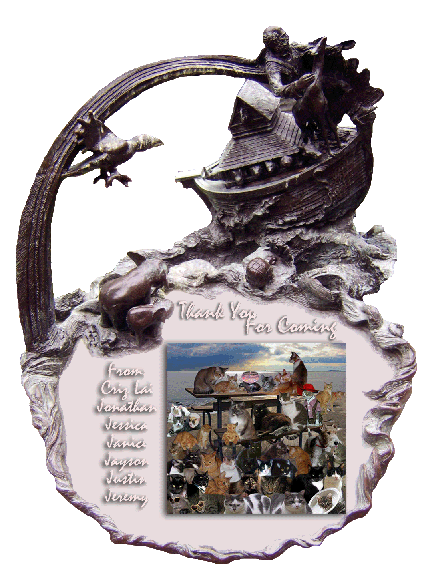 Thank you everyone for taking some time off to fly all the way here to make this party an unforgettable one. Please do not forget to tune in this Saturday and Sunday for the exciting CCSI III – The Missing Mummy Caper, written by Daddy Criz, directed by Opus & Roscoe, produced by Sassy & her Little Productions Team and acted by many of the guests who had visited here earlier.