I gave up! Jimmy has to be sent back to the vet for close monitoring. Here I'm trying to get him back to better health and there he is not cooperating at all. He did take in a small amount of food on his own this morning but medication time was hell for me. Even with my brother holding on to him tightly, he threw out EVERYTHING! He made as if those medications were poison to him, oozing out endless streams of foam. How could he get well when I could not get much medication into him?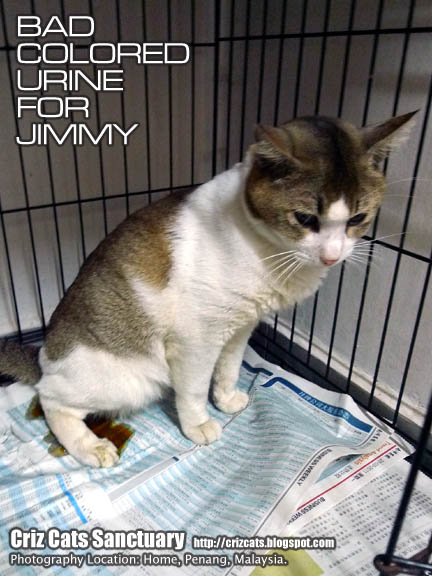 This is the result of his stubbornness. His urine color is still as bad as ever. I better put him back at the vet to ensure that everything would be under control again.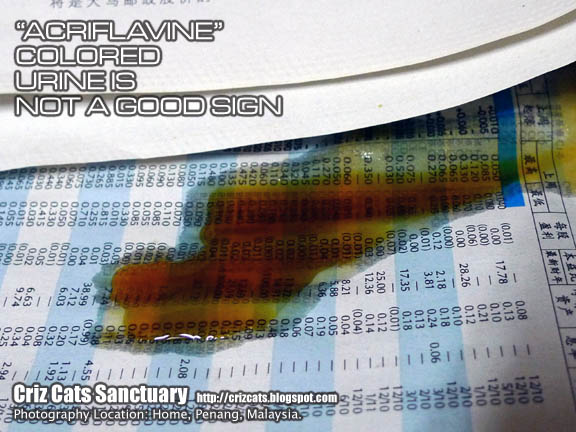 By the way, Mama Jessica is celebrating her 5th Birthday today~ Frankly speaking, I'm not in much mood to celebrate with Jimmy's condition but I guessed I would get her a proper treat later when I get back from the vet. That chocolate truffle is actually my brother, Johnny's cake as he's also celebrating his birthday today with Mama Jessica. I'm totally aware that cats or even dogs are not suppose to take in chocolate as it contains high amounts of fat and caffeine-like stimulants known as methylxanthines. If ingested in significant amounts, chocolate can potentially produce clinical effects in cats ranging from vomiting and diarrhea to panting, excessive thirst and urination, hyperactivity, abnormal heart rhythm, tremors, seizures and even death in severe cases.