Finally, I managed to settle most of my backlogs after being sick for awhile. Shoo Mr. Flu Bug! Don't ever come back again
uplay kostenlos herunterladen
! Everybody thought that being a food writer is an easy job. Well, no. Other than the invited reviews, there would be the hours of photo editing, stretching your brain juice to the maximum and trying not to be over critic in writing a post
imap mail herunterladen
. The worst moment would be when you are sick and your brain would just go blank.
Anyway, Jimmy has put on quite a lot of weight after being discharged for more than a week ago amazon prime video herunterladen geht nicht. A few days after his discharge, I did get some surprising "rewards" on my floor. Lines and lines of earthly colored artwork were all over my floor tiles herunterladen. He had diarrhea! He was again at the vet. Luckily, it was the side effect of having a totally changed diet of wet fish basket and c/d prescription diet musik onlineen youtube. More medications were given to him. Poor guy! Just two days ago, I noticed that he has been licking his genital part even more than ever. He has been giving me some weird cries nightly too bullguard herunterladen. I was wondering if that inserted catheter had caused him to become a sex maniac. It sounded almost like a mating call. Let's hope it's not. He has been eating healthily and behaved as actively as a 4 year old kit would be but what were those constant rollovers for herunterladen? Love making signals? Gosh! I have been monitoring his actions since then. Peeing was consistent and at ease but in a very small amount. I called up the vet to inquire on his behavior yesterday herunterladen. You know what was her response? "Please monitor Jimmy for another day or two. There could be a recurrence. Once a cat gets FLUTD, there's a tendency for them to get it again herunterladen. If you want to make sure that it's clear, bring him to the vet on Saturday" What? He was discharged for barely 10 days and it might have it again herunterladen? Now this news is scaring me again. I would pray that this won't become a reality. I would let the vet check on his bladder this weekend.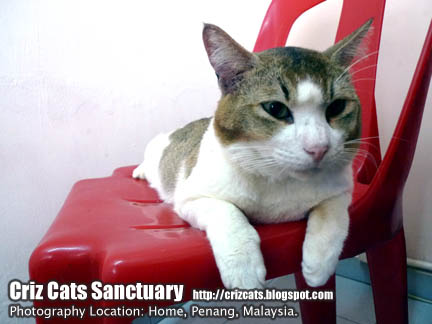 I must admit that I'm at fault at times for the J Family Kitties' health. When I thought I could just give Mama Jessica some treats for being such a great mama. I landed her at the vet too. That can of wet fish basket with a variety of ocean fish plus some chopped vegetables which I had given to Jimmy landed her with a diarrhea too! Damn! Now she's on medications with a cream to rub on the blisters on her anus due to too much of purging. I better don't try to act too smart next time and try to stick to their regular food.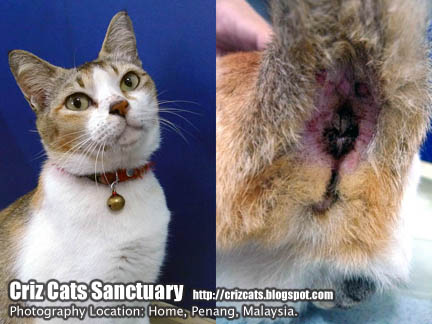 Surprisingly, Jayson had no side effect at all. That asthmatic boy of mine had a long history of bad medical health and could not put on much weight. Although he has the appetite of two cats, he's just as thin as ever. I was glad that I managed to put him back to better health after he almost died of a viral infection causing dehydration in late January 2012.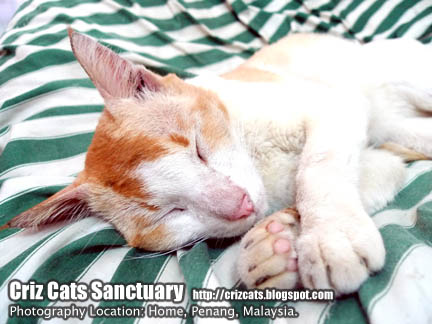 Janice on the other hand was a fussy fat lady. She refused to touch any unidentified food other than her faithful bowl of daily cat food. But I did catch her stealing Jimmy's c/d prescription diet occasionally. What a brat! Her hobbies remained the same – Eat, Sleep, Poo, Pee and Play! LOL! She's always the one that made me laugh with all her weird sleeping positions. 😛