This week's theme is on THANKFUL.
There are so many things I'm THANKFUL for in life
but the major one would be to be able
to be surrounded by great friends
throughout the journey of my life…
I just wonder what my cats
would be THANKFUL for…
Note: Some did ask me how many… 9 happy J Family Kitties here 🙂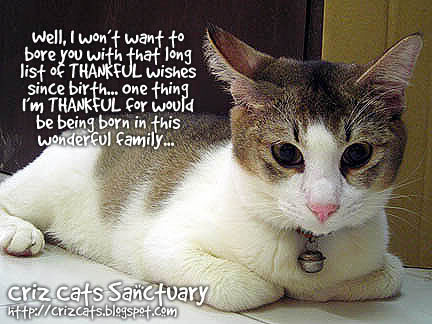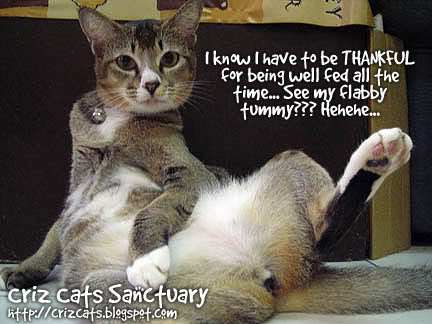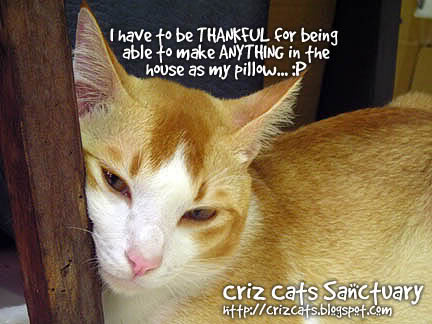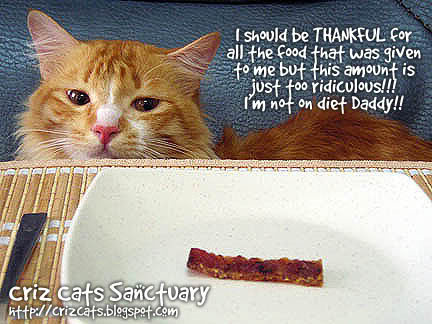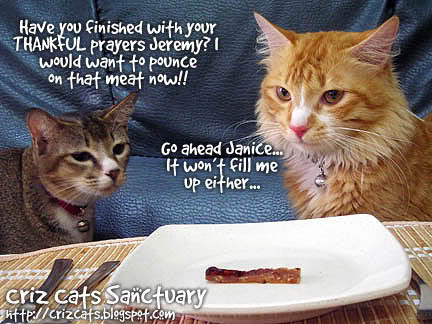 THANK YOU FOR YOUR TIME AND VISIT!
For those
PhotoHunt
members, please click Mister Linky above and enter your information for easy tracking.
Thank you and have a Nice Weekend!