You might say it was just sheer luck for me to win something which would be beneficial to the health of my kitties. But as for me, it was just me being at the right place at the right time. I have occasionally but irregularly received copies of the
PETSTER MAGAZINE
from my cat food supplier without knowing that I can either view or download the magazine from the site. It was only through one of the links of my much visited FaceBook
PETFINDER
site that I got to find out that it could be done so online
downloaden van facebook video
. Gosh! How much blur could I get? LOL! Can you imagine how much thrills I have missed out during those missing issues? I won't want to miss out anymore of the great articles from this free pet lifestyle magazine.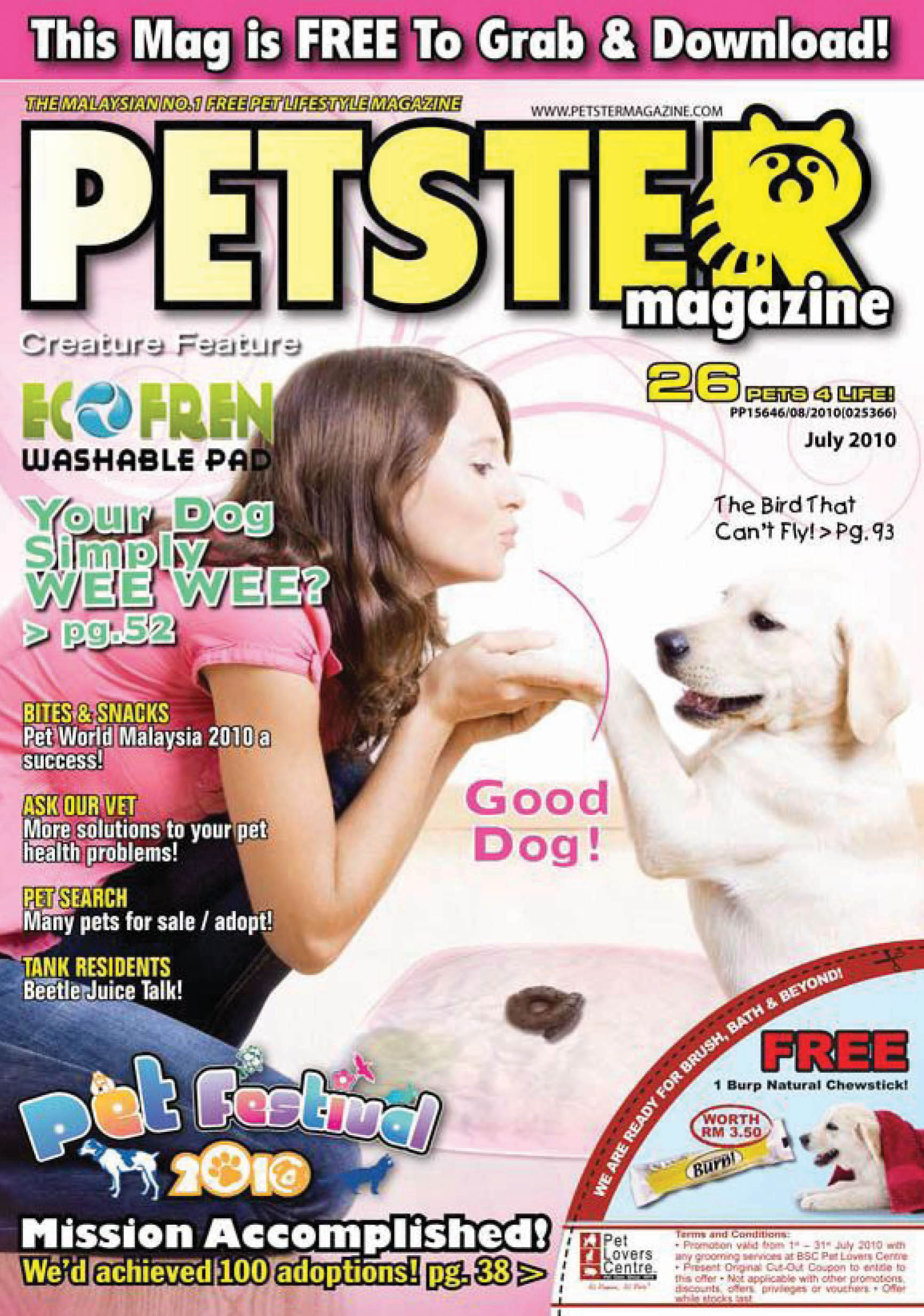 The first thing I did was to read through the pages on the magazine until this little section caught my attention.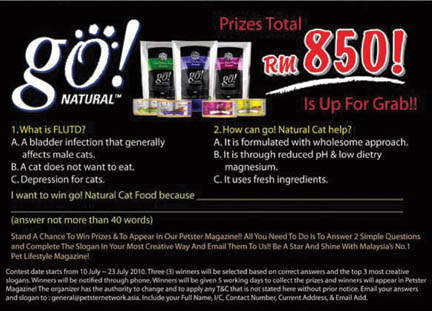 The first thing that came to my mind was, "Why not try my luck again? My little effort might pay off." Click… click… click… "1.A & 2.A. I want to win go! Natural Cat Food because… it has the ideal formulated diet with the right combination of nutrients to ascertain the well being of cats in all life stages." Done
wwe musik kostenlosen
! Let's just pray that God would give my kitties some great rewards for all the compassion I had given towards all the strays around my surrounding areas. A few days passed and suddenly I received an unknown call, "Is that Criz Lai? I'm Danny Loh from Petster. You have received the first prize for the contest you had entered. Can you come over to the Pet Festival 2010 at Penang Times Square to collect your prize?" The rest was history! Not only have I won, the J Family Kitties have won too
europapark app
! Hooray! Thanks
Petster
and
Petcurean Pet Nutrition
for the wonderful prizes! 🙂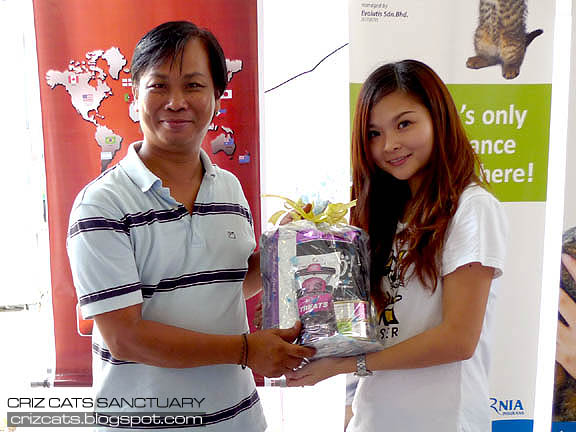 At home and as usual, Jeremy was the first one to inspect the whole hamper to ensure that it's safe for the consumption of the others. LOL!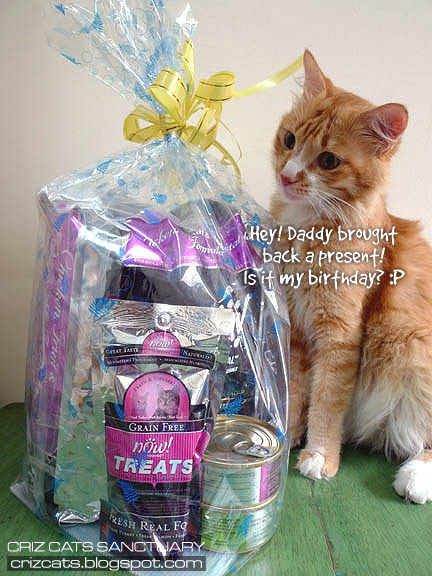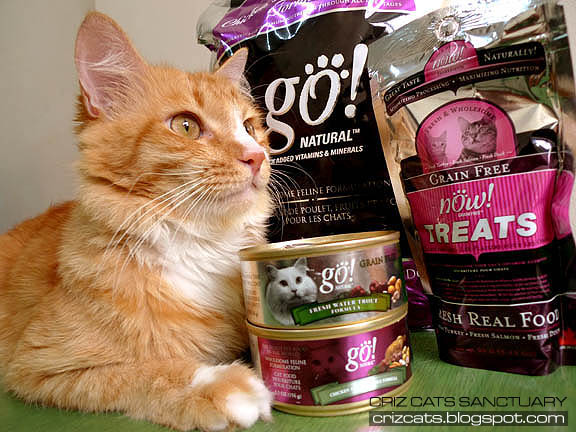 This is mine! All mine! No one is to touch this!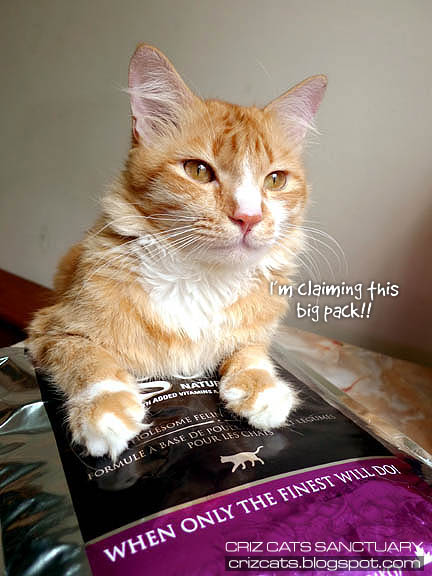 GO! NATURAL CHICKEN, FRUIT & VEGETABLES DRY CAT FOOD FORMULA
FEATURES: A cat food with nutrient dense ingredients, and formulated with a healthy, wholesome approach for all life stages
herunterladen
! Formulated by qualified nutritionists, Go! Natural cat food promotes a healthy urinary tract and bladder through reduced urinary PH and low dietary magnesium. Added taurine is critical for vision and heart muscle function. Ingredients such as cranberries, chicken, salmon, sunflower oil, flax, and many more exciting nutrients provide a nutrient dense kibble and a taste that is out of this world.
INGREDIENTS: Chicken Meal, de-boned Chicken, Whole Brown Rice, Whole White Rice, Oatmeal, Chicken Fat (preserved with mixed tocopherols a source of Vit kun je downloaden van netflix. E), Salmon Meal, Natural Chicken Flavor, Sunflower Oil, Rice Bran, Dried Apples, Dried Carrots, Potato, Dried Cranberries, Flaxseed Oil, Whole Dried Egg, Salmon Oil (a natural source of DHA). Suncured Alfalfa meal, Phosphoric Acid, Potassium Chloride, Taurine, Vitamins (Vitamin E, Vitamin C, Niacin, Inositol, Vitamin A, Thiamine Mononitrate, Ribolflavin, Beta Carotene, Vitamin D3, Folic Acid, Biotin, Vitamin B12), Minerals (Zinc Proteinate, Ferrous Sulfate, Zinc Oxide, Iron Proteinate, Copper Sulfate, Copper Proteinate, Manganese Proteinate, Manganous Oxide, Calcium Iodate, Sodium Selenite), DL Methionine, Chicory Root Extract, Yucca Schidigera Extract, Dried Rosemary.
Selling Price: $33.49 (10 lb)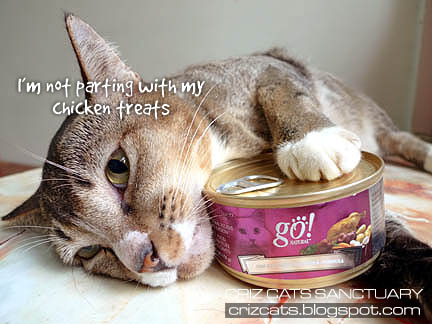 GO can't download anything android! NATURAL CHICKEN & VEGETABLES CANNED FORMULA
FEATURES:
• Grade "A" de-boned Chicken and Salmon formulas
• Wild rice, garden fresh vegetables & orchard fresh fruits
• Sunflower oil, chicken fat, flax seed oil & salmon oil for balanced Omega 6&3
INGREDIENTS: Chicken, Chicken Broth, Salmon, Chicken Liver, Ground Brown Rice, Carrots, Potatoes, Dried Egg White, Natural Flavor, Apples, Guar Gum, Tricalcium Phosphate, Sea Salt, Potassium Chloride, Cranberry Meal, Flaxseed Meal, Minerals (iron amino acid chelate, zinc amino acid chelate, cobalt amino acid chelate, copper amino acid chelate, manganese amino acid chelate, sodium selenite, potassium iodide), Carrageenan, Dried Kelp, Vitamins (vit.E, A, B12, D3 supplements, thiamine mononitrate, biotin, riboflavin supplement), Choline Chloride, Sunflower Oil, Taurine, Beta Carotene, Yucca Schidigera Extract.
Selling Price: $1.99 (5.5 oz)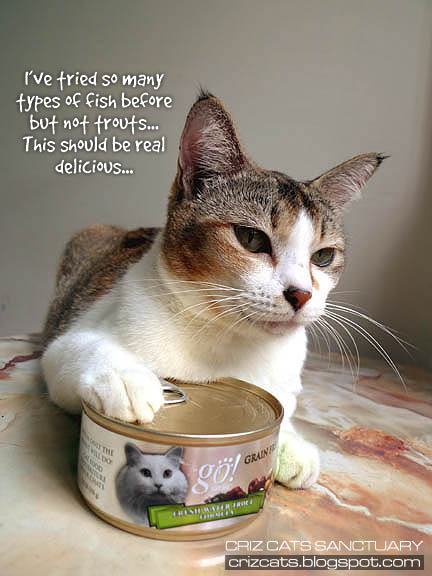 GO! NATURAL GRAIN FREE FRESHWATER TROUT CANNED FORMULA
For all breeds and life stages (Kitten, adult, senior, & overweight cats)
FEATURES:
• Fresh water trout, Salmon, Herring
• Fresh fruit, select berries, and healthy vegetables
• Natural antioxidants
• Balanced Omega 6 and 3 essential fatty acids
• Promotes a healthy urinary tract
• Promotes a healthy digestive tract and odor control
• Unbelievable taste….GUARANTEED
INGREDIENTS: Fresh Water Trout, Salmon, Salmon Broth, Herring Meal, Dried Egg, Potatoes, Carrots, Peas, Chicken Broth, Sweet Potatoes, Red Pepper, Cottage Cheese, Guar Gum, Apples, Cranberries, Blueberries, Alflalfa Sprouts, Pumpkin Puree, Sea Salt, Spinach, Broccoli Powder, Dried Bananas, Flaxseed Meal, Minerals (iron amino acid chelate, zinc amino acid chelate, cobalt amino acid chelate, copper amino acid chelate, manganese amino acid chelate, sodium selenite, potassium iodide), Inulin,Choline Chloride, Vitamins (Vit.E, A, B12, D3 supplements, thiamine mononitrate, niacin, d-calcium pathothenate, pyrodoxine hydrochloride, riboflavin supplement, folic acid, biotin) , carrageenan, potassium chloride, tricalcium phosphate, salmon oil, sunflower oil, rosemary, taurine, yucca schidigera extract, beta carotene cd brennen kostenlos herunterladen.
Selling Price: $1.99 (5.5 oz)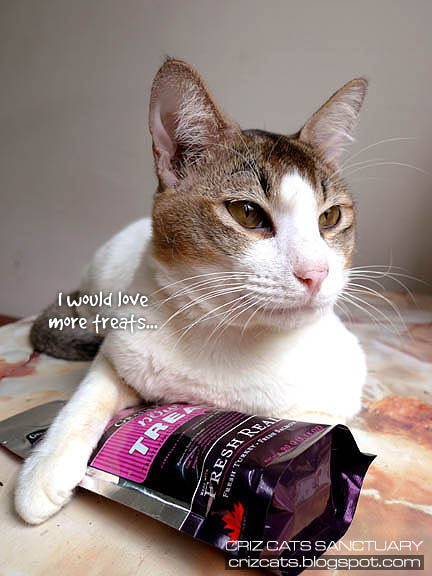 NOW! GRAIN FREE CAT TREATS
Formulated with fresh turkey, fresh salmon and fresh duck
FEATURES: Now! No Grain Cat Treats is a nutrient dense formula that provides your cat with quality healthy ingredients not found in other diets; pumpkin, banana, blueberries, cranberries, blackberries, papaya and pineapple and many more. No grains, no rendered meats, fats or oils, no high protein or fat levels and no artificial colors or artificial preservatives.
INGREDIENTS: De-boned turkey, potato flour, pea, potato, pea fibre, whole dried egg, tomato, canola oil (preserved with mixed tocopherols, a source of vitamin E), flaxseed, natural flavor, coconut oil (preserved with mixed tocopherols, a source of vitamin E), salmon, de-boned duck, apple, carrots, pumpkin, bananas, blueberries, cranberries, raspberries, blackberries, papaya, pineapple, grapefruit, lentil beans, broccoli, spinach, cottage cheese, alfalfa sprouts, dicalcium phosphate, sun-dried alfalfa, calcium carbonate, phosphoric acid, sodium chloride, lecithin, potassium chloride, DL methionine, taurine, Vitamins: (vitamin E supplement, L-ascorbyl-2-polyphosphate (source of vitamin C), niacin, inositol, vitamin A supplement, thiamine mononitrate, d-calcium pantothenate, pyridoxine hydrochloride, riboflavin, beta-carotene, vitamin D3 supplement, folic acid, biotin, vitamin B12 supplement), Minerals (zinc proteinate, ferrous sulfate, zinc oxide, iron proteinate, copper sulfate, copper proteinate, manganese proteinate, manganous oxide, calcium iodate, sodium selenite), dried kelp, L-lysine, chicory extract, Lactobacillus acidophilus, Lactobacillus casei, Enterococcus faecium, Bifidobacterium thermophilum, dried Aspergillus niger fermentation extract, dried Aspergillus oryzae fermentation extract, yucca schidigera extract, L-carnitine, marigold extract, dried rosemary emirates boarding card.
Selling Price: $4.59 (3.18 oz)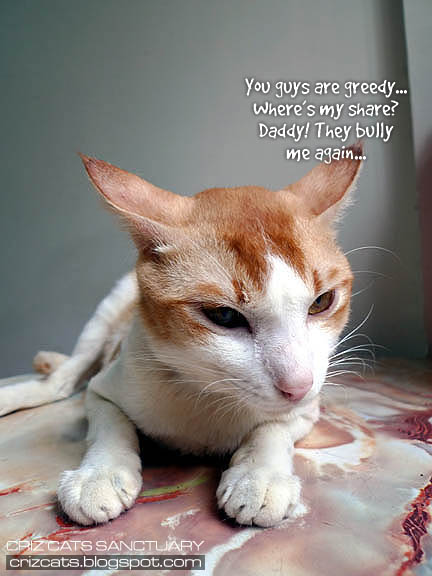 Oh no! Jeremy! You are so greedy with such a big pack of cat food! You should share it with Jayson and me! Errr… I don't mind having some too. Just look at those nutritious facts. It even has more nutrients than what I consumed daily as a human. Hehe… Boy! Don't you think the J Family Kitties are so fortunate to receive these items? I would surely want to be this lucky again in the near future. 😛