This week's theme is on AFTERMATH.
You should have read about the AFTERMATH
of all the havocs the J Kitties had created in my
THUNDERSTORMS AND TORNADOS
post earlier.
Towards the end of the day, all of them would
give me that innocent looks on their faces.
This was the AFTERMATH of my ball of thread
as I was busy preparing some items for
the coming Chinese New Year celebration.
Those tiny white hairs stuck on the thread
do look familiar to you, right? LOL!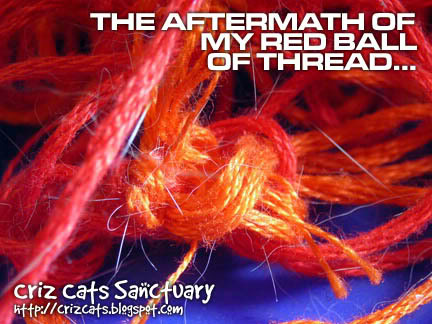 Here was what happened when you have an
unexpected pair of paws helping you…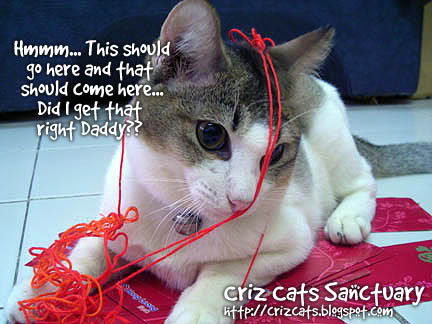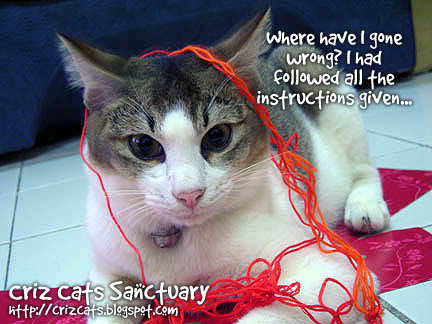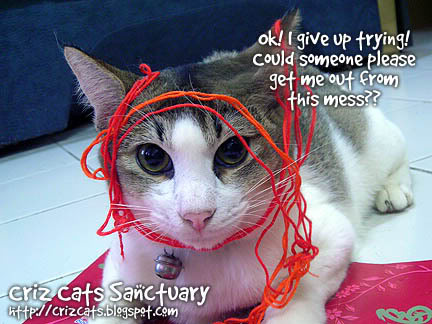 THANK YOU FOR YOUR TIME AND VISIT!
For those
PhotoHunt
members, please click Mister Linky above and enter your information for easy tracking.
Thank you and have a Nice Weekend!