I think something is not right with the international connection these few days as I had problems browsing through some of the international sites. Even trying to browse through Yahoo was like waiting for ages. The last I heard was some cable problem linking this continent to the US sites. I hope they would rectify this problem soon. What a time to get this problem during this joyous season but I was lucky this time. I caught Santa Justin dozing off on his job. He was supposed to deliver some Christmas cat food to the strays in the neighborhood.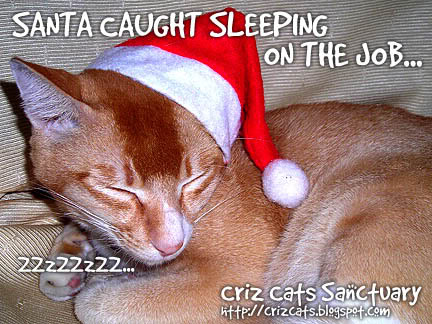 Oh no!! What have I done now? Santa Justin looked irritated by the flashes of the camera. Is he going to erase my name for being the good J Family Daddy just because I shot his sleeping shots? Help!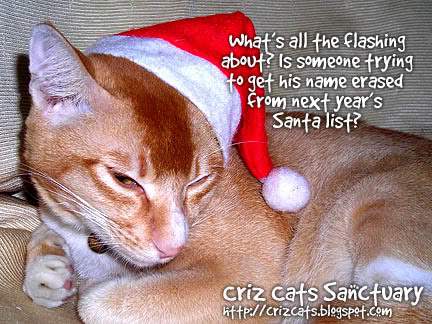 After much apologizes, Santa Justin decided to forgive me (psss… after a nice juicy roasted chicken drumstick and some warm milk… haha). Well, he got his points right. He really deserved to get some good rest after a hard night's of work. Bravo Santa! You did a great job making more strays happy this Christmas!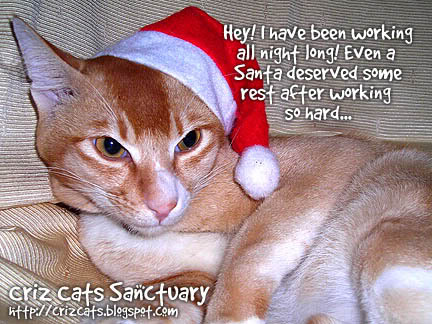 To all my friends and those who had supported the J Family Kitties through all the ups and downs of 2008… Thank you. Merry Christmas and a Happy New Year!