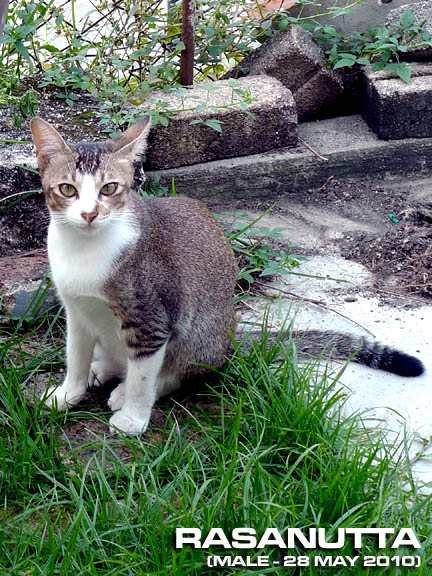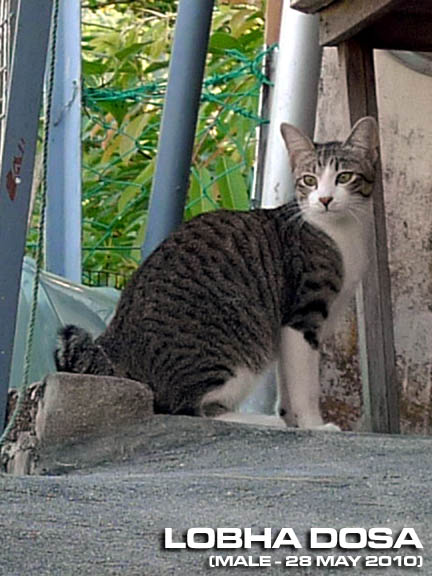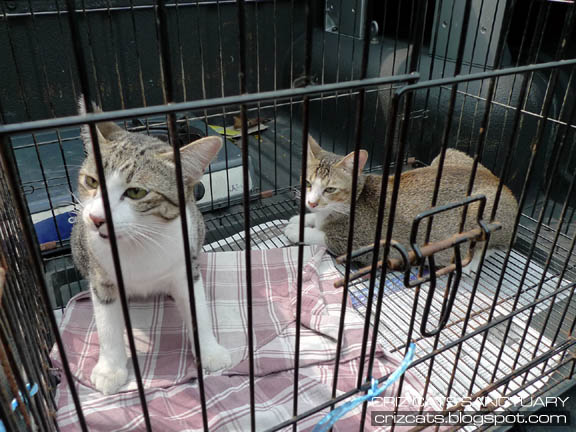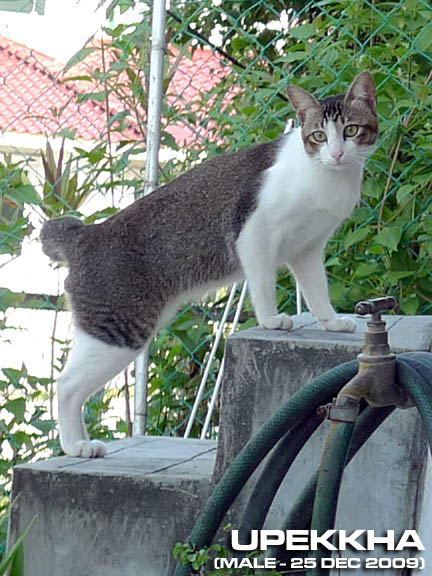 Upekkha's twin sister, Katanutta (in Pali meaning Gratitude), the sole female in the SP Family, has been lucky. She's being adopted together with her few days' old, Chinese New Year 2011 born quadruplets. I hope her new owner, Sergeant Abdullah, would be more responsible towards their well-beings. He was the one who released those two kitties, Rasanutta and Lobha Dosa due to some miscommunications.
Aww… I missed these babies now. They reminded me of the J Kitties when they were in that tiny weeny sizes. Aren't they adorable?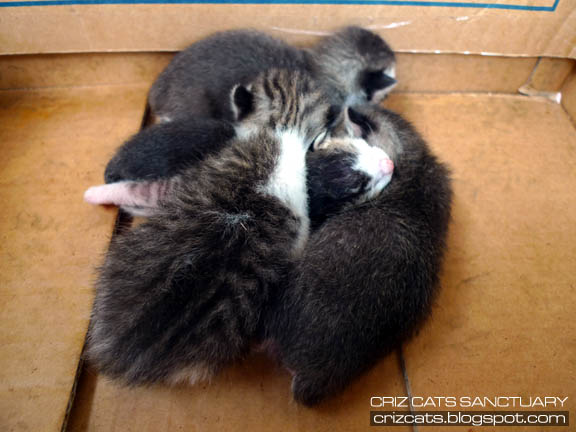 Santhi (in Pali meaning Peace) and Santutthi (in Pali meaning Contentment), males, both born on Wesak Day (28 May 2010), were also lucky as they have been adopted by another cool family. Unfortunately, Santutthi was involved in an accident a few days' back that resulted in him limping all the time. He would be required to be put on a strict medical observation. Let's pray that he would get well soon or else he would need to be sent back to the vet for further treatment.
Hmmm… Upekkha seemed to enjoy himself in the new place, although I had to cage him up for the next few days for fear he would run away with all the firecrackers bombing out there during this Chinese New Year period. The best news is that he loved me so much that he would let me pat him to sleep. Gosh! I'm beginning to pamper him with all the rich food.. Haha! Well, he's not complaining and has been busily munching and drinking away~ Err… Why did I start calling him Jerry now? 😛