This week's theme is ORANGE.
I think I have made a stunning discovery…
a new ORANGE fish…
and it looked just like a cat!
What's the differences between a cat and a fish?
Well… not much…
Both have two eyes, two nostrils and a big mouth!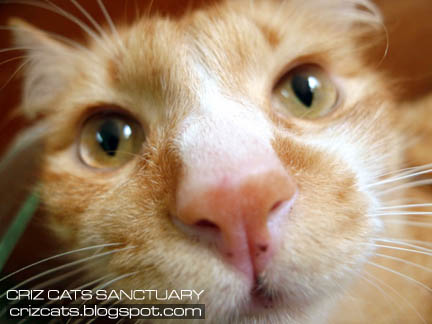 and they sure eat nonstop a lot!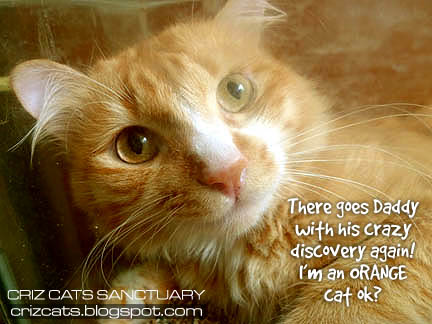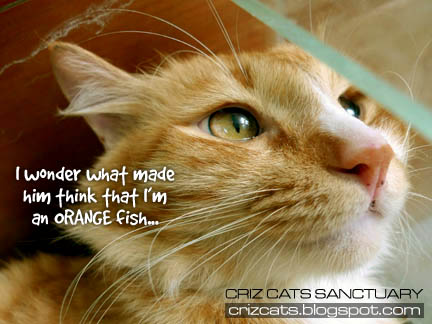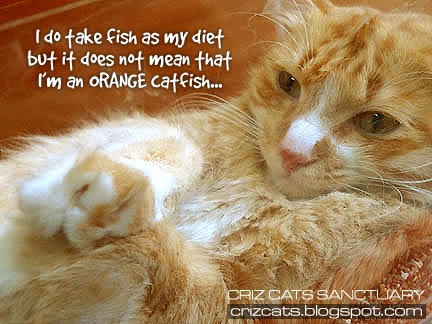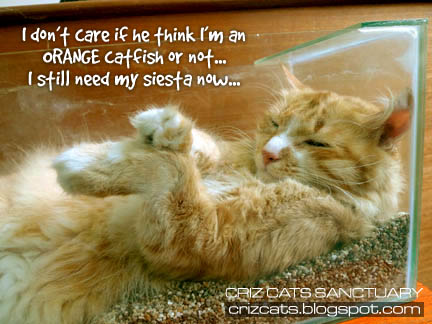 Hmm… I don't think I did make any mistakes…
Cats won't live in aquariums…
Only catfish would… LOL!
THANK YOU FOR YOUR TIME AND VISIT!
HAVE A NICE WEEKEND!
HAPPY PHOTO HUNTING!