This week's theme is MUSIC.
If you think MUSIC is all about sound,
you may be wrong…
Well, someone is going to face some MUSIC
tonight for being so careless and playful…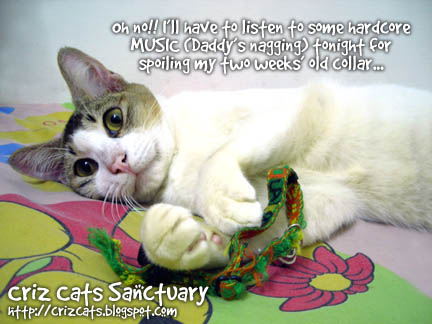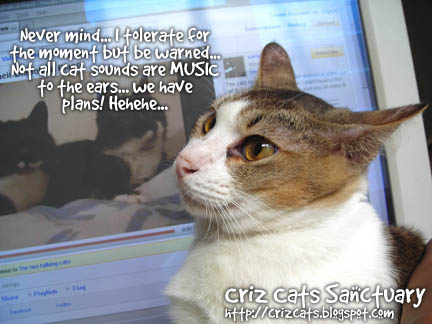 Errr… is this what Jimmy meant by sound not being MUSIC?
Help!! Cat invasion coming!!
THANK YOU FOR YOUR TIME AND VISIT!
HAVE A NICE WEEKEND!