This week's theme is SURPRISE.
Let's hope time will eventually heal Daddy's
broken heart since Joey's death last week.
The news caught everyone one of us in SURPRISE
as she was such a healthy and loving sister.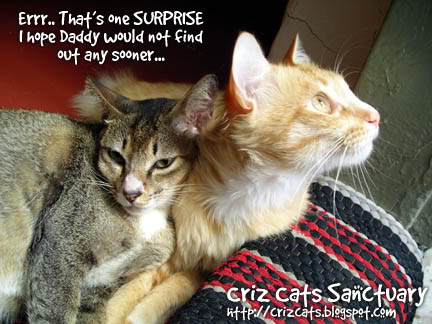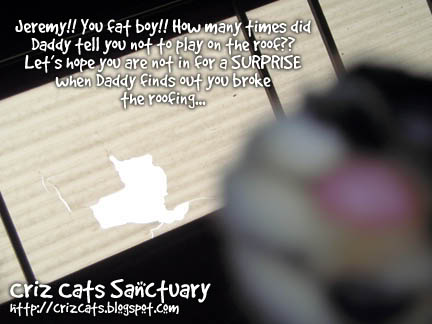 Note:
Jeremy did not injure himself but created a hole on the already brittle awning.
The fallen pieces shook me as though a meteor had fallen into my house.
THANK YOU FOR YOUR TIME AND VISIT!
HAVE A NICE WEEKEND!