This week's theme is on FURRY.
Somehow there is one FURRY four-legged thing in my house
that has been giving me lots of doubt over his innocence.
If you had watch the FURRY Puss-in-the-Boots in Shrek,
you can imagine how pretentious and pathetic look that cat has.
Jeremy behaved exactly like that FURRY Puss-in-the-Boots.
Now who shall I blame for wetting the IC chips in my TV now?
It cost me quite a bomb just to get the TV repaired!
Which of the 8 FURRY J Kitties was the culprit?
The case still remained as a mystery until today…
Any FURRY kitty detective out there?? LOL!!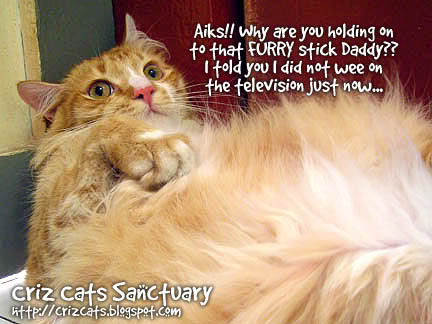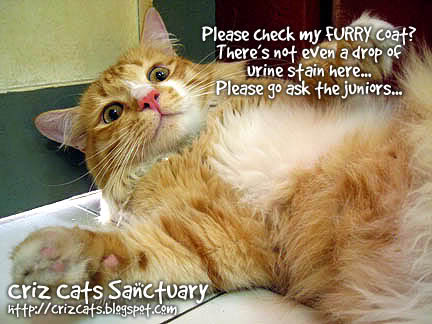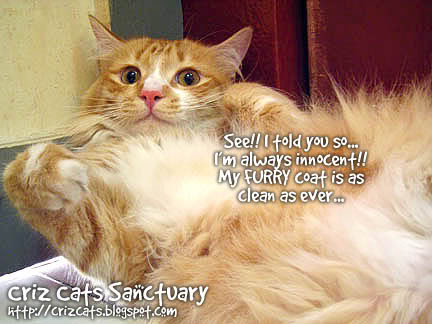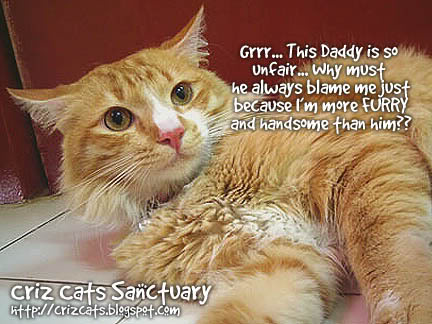 So that's what my FURRY Jeremy has
in his mind on me all these while!!
There may be some truth in it too… Haha!!
THANK YOU FOR YOUR TIME AND VISIT!
For those
PhotoHunt
members, please click Mister Linky above and enter your information for easy tracking.
Thank you and have a Nice Weekend!