This week's theme is on ROAD.
Many people would have posted on ROAD
but I have decided to touch on the life of an insect…
Yup… it's the ROAD to Freedom!
As you know most insects would not survive
from the playfulness of any kitties but this one did…
This millipede is a survivor!!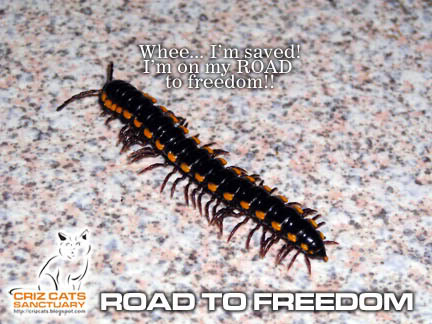 Why is the millipede so lucky?
The story goes like this…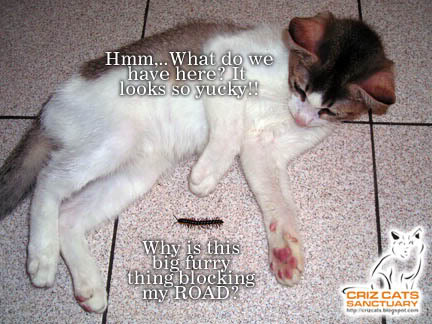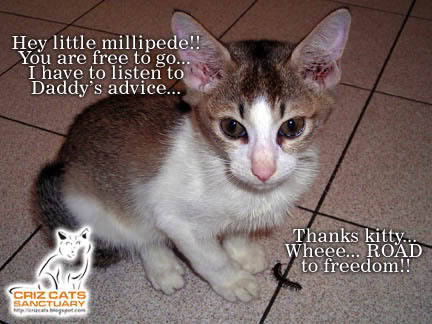 THANK YOU FOR YOUR TIME AND VISIT!
For those PhotoHunt members, please click Mister Linky above and enter your information for easy tracking.
Thank you and have a Nice Weekend!