This week's theme is on BAD HAIR.
Some of you might not know that the J Family has
a half brother over at my parent's place.
Here's Bubble, my ever loving Shitzu.
As the weather here has been rather humid these few weeks,
I have taken him for some grooming.
It would also be good too as I would not him
to be all sweaty when he goes visiting QQ later.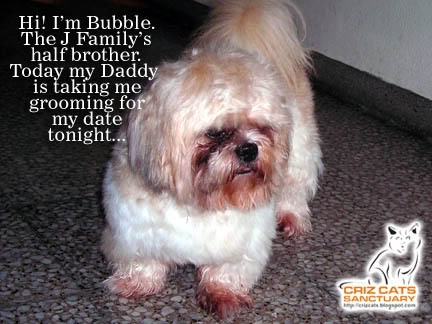 Somehow when I told my new groomer that I wanted his hair
to be short so that he would not sweat so much,
he did not get what I wanted in my mind.
It was a BAD HAIR experience Bubble had,
and he has yet to stop his cursing… haha…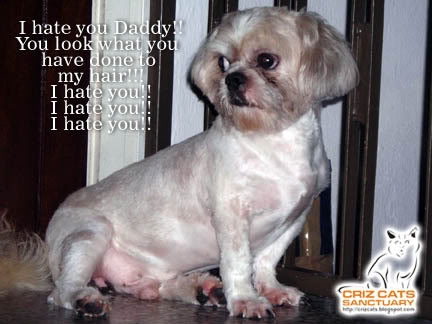 Now with that BAD HAIR cut, he has that stare at me all the time…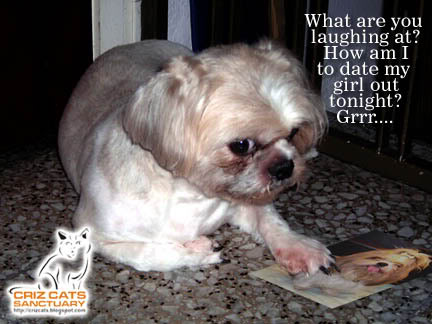 **giggle giggle**
Haha… I'm not laughing at his BAD HAIR experience. 😛
Luckily we kitties do not need haircuts…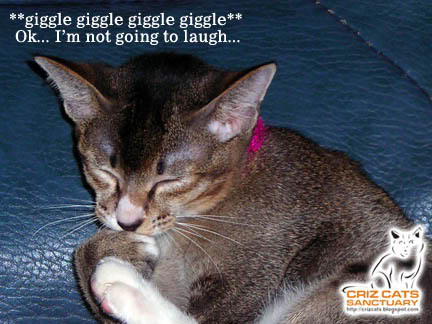 THANK YOU FOR YOUR TIME AND VISIT! For those PhotoHunt members,
please click Mister Linky above and enter your information for easy tracking.
Thank you and have a Nice Weekend!