This week's theme is TWELVE.
It has been a great TWELVE months having
to participate in the hunt as well as
to know so many friends from all over the world.
I know the last TWELVE months have been
rather harsh for some of us here
with the current bad economy.
Let's hope the next TWELVE months
and many months after that,
everyone would be better off…
I would like to wish everyone here
"MERRY CHRISTMAS & A HAPPY NEW YEAR!"
Until then… let's stay tune and be happy
with humor in the lives of the J Family Kitties…
See you next year in 2010!!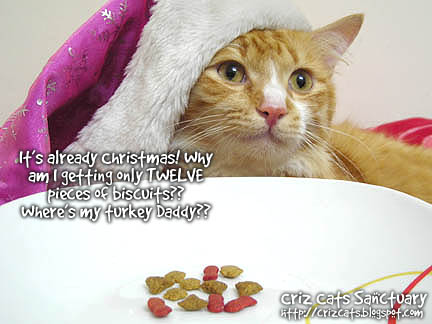 THANK YOU FOR YOUR TIME AND VISIT!
HAVE A NICE WEEKEND!