This week's theme is UNDESIRABLE.
I have been having these weird and
UNDESIRABLE feeling for no reasons…
Let's hope nothing UNDESIRABLE would happen.
Argh! Not again! Janice had shifted
her sleeping place again.
That's the third place this week.
What had gone up the head of my girl recently?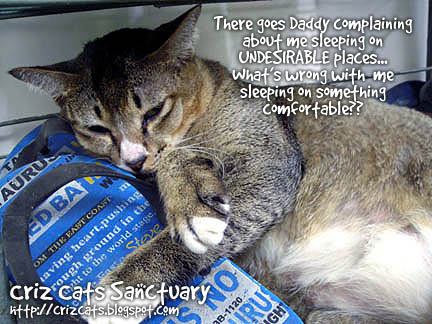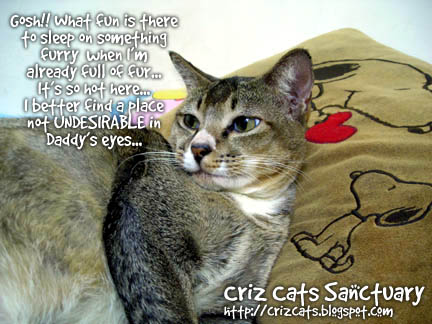 OMG!! Where's the girl's cleanliness anyway??
Of all the comfortable places I had given her
and she still want to sleep on
those UNDESIRABLE places??
I'll need to bathe her again tomorrow… Grrr…
THANK YOU FOR YOUR TIME AND VISIT!
HAVE A NICE WEEKEND!