This week's theme is on STRING(S).
Not so long ago, I was working on quite a number of
paper bags projects for my local market consumptions.
As there were strict Quality Control involved,
I ended up with a lot of colorful nylon STRINGS.
I brought those STRINGS home as I knew that
the kitties would love to play with them.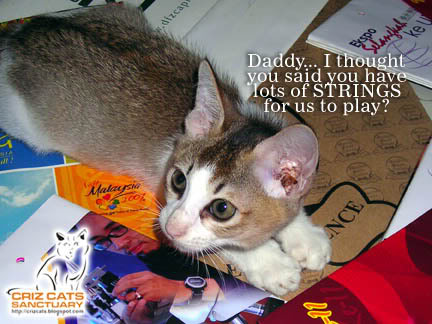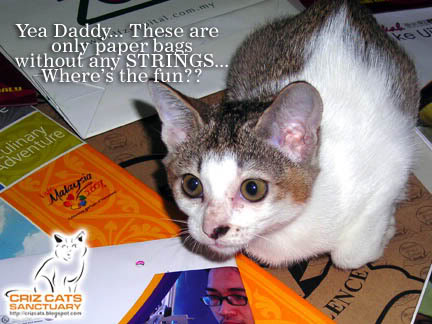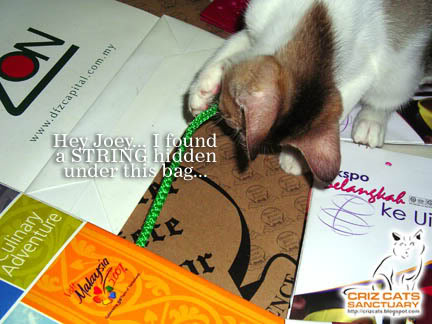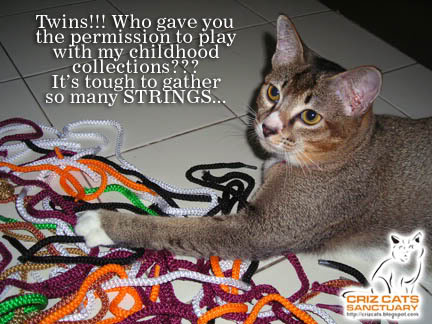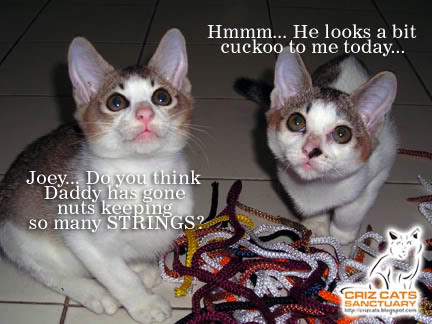 THANK YOU FOR YOUR TIME AND VISIT!
For those PhotoHunt members, please click Mister Linky above and enter your information for easy tracking.
Thank you and have a Nice Weekend!