This week's theme is on WATER.
Earth is made up of 71% WATER and 29% land.
Whenever the WATER vaporizes into the air,
it would be condensed and stay in the atmosphere
until it reaches precipitation and fall back to earth
either frozen or as rainfalls.
This is called the WATER Cycle. Sometimes after a rainfall,
you can see WATER droplets everywhere.
Jayson found something interesting in the garden
after a heavy downpour this afternoon.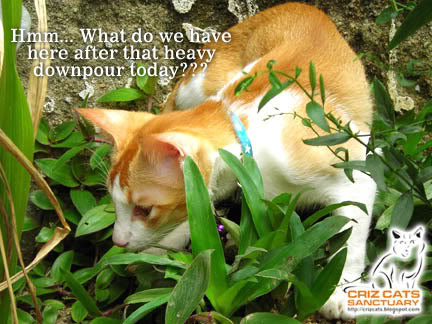 The rain has created a wonderful effect on the leaves of
a Kaffir Lime Tree with tiny WATER droplets.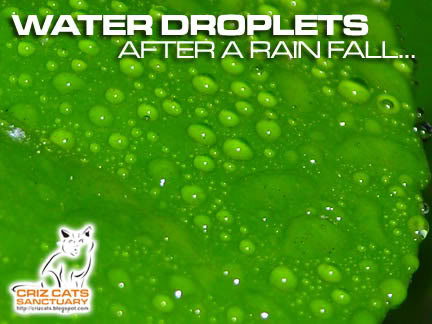 Just look at how beautiful it is to have WATER droplets
accumulating at the tips of the thorns.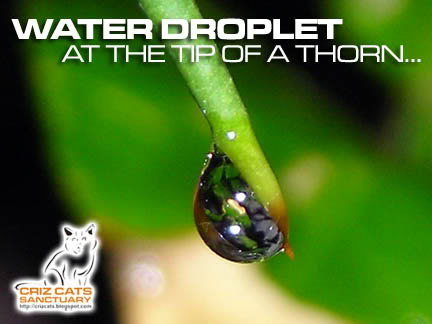 Even a caterpillar has to brave through the heavy downpour
with evidence of tiny WATER droplets on its body.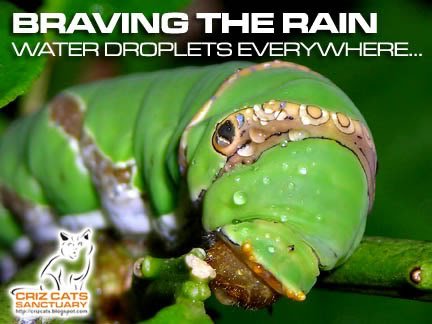 IN CASE YOU HAVE NOT HAD YOUR LAUGH THIS WEEK,
PLEASE SCROLL DOWN TO THE POST BELOW TO HELP YOURSELF
WITH THE CARTOON THAT I HAD DRAWN. THANK YOU FOR YOUR TIME AND VISIT! For those PhotoHunt members,
please click Mister Linky above and enter your information for easy tracking.
Thank you and have a Nice Weekend!