The link above is where cat lovers all over the world gathered and share their updates on their pets on every Tuesday. Feel free to drop in if you are a cat lover.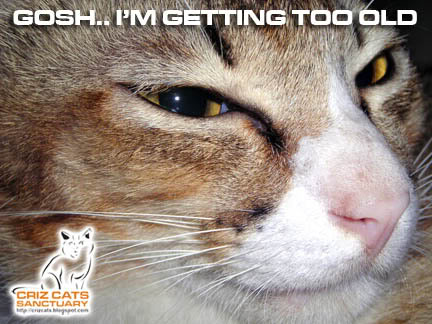 I thought I was the only one getting more white hair each day and dropping some occasionally but it looked like someone else is following my genes. Wait! That can't be true right? I might be his Daddy but surely Jonathan did not inherit my genes… Haha! Well, I am getting worried too on signs of him losing hair all over his back. Moreover, I think the color of his hair is fading by the day. I see more and more of white hair on him than when he first came into the family. Sign of old age or sign of growing up with a new change of hair?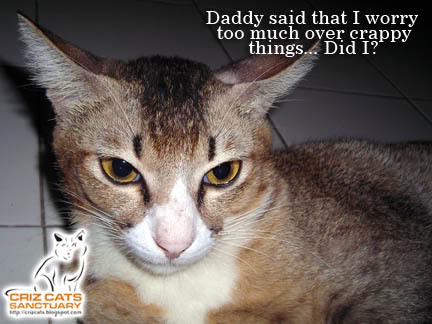 I have ruled out stress as all he ever did were to eat, sleep, window sighting and running out to play in the grass. Maybe it could be due to some territorial fight he had with the mafia but then he had been staying home for quite some time taking care of Jessica and the kids. I did apply some cream on those spots but still no sign of hair growth. Don't tell me he is planning to be a bald headed monk for the rest of his life? Hmmm… I better think of something quick before it ever happen.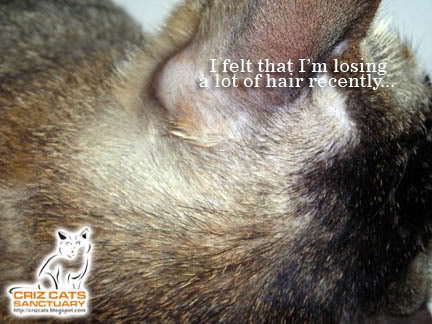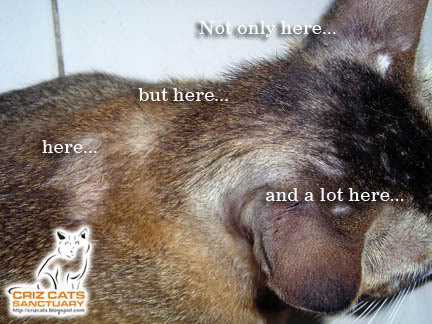 Anybody has any solution to this hair loss problem? The medication from the vet did not work out. Maybe you have some natural remedy to this?